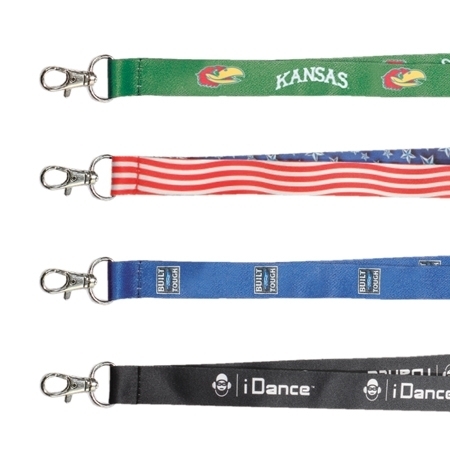 These days budgets are something that always plays on every marketing managers mind. With an ever thrifty corporate environment it is more important then ever to place marketing campaigns to stretch the dollar further. The current economic environment has cause all companies to look at more efficient allocation of funds and marketing is no different. With that thought one should turn back to the basic items that are tried and tested. The lanyard is one such item. Lanyards are not only an inexpensive item but they are also very practical.
These days people have heaps of thing they need to carry with them when going places. There are the id card, credit cards, travel cards, all sorts of cards really. There is also keys and bottle openers etc which people like to keep close to them and attached to a leash so that they don't lose them. This is why handing out a printed lanyard will always be well received. The variety of attachments and types available will help tailor the product for any campaign you have planned. No matter what the event whether a product launch, a corporate dinner or just a gift bag you can't go wrong with this product.
EzyPromos are a leading supplier of all promotional products including promotional lanyards. We also have a dedicated website for LanyardsOnly which will help you find what you need.
Our extensive range includes:
Polyester
Nylon
Satin
Sublimation
Faux Leather
Poly/Satin
We also have:
Wristbands
Short Straps
Accessories
So next time your are looking to do a promotional product give EzyPromos a call. We are a premium supplier or corporate merchandise in the Australia market. We can ship goods both within Australia and internationally.