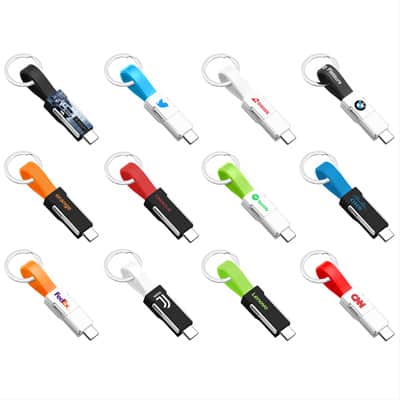 There are so many products that we use as an incentive for maximum efficiency when true promotional value is put into question. But, many companies overlook some of the more important details that prove crucial for any businesses and low-cost effective marketing. Nobody pays attention to the mugs, pens, lanyards, and all those "tiny" and "simple" products that people usually tend to use the most, as opposed to "bigger" products like kitchen apparel, electrical devices, and such products that are more expensive, but are less visible and present than products like pens, mugs, and shirts. Small promotional products are often over looked.
We, at Ezypromos, know exactly what your business needs, and which method you should choose for your promotional campaigns to boost your brand name and recognition. There are too many small enterprises that go "full speed" at advertising campaigns, but they still don't get results and marketing goals. Low-cost promotional campaigns is key, and there is no better way to prove this than to go with the simplest of all, pens, mugs, shirts, lanyards, and much more products that Ezypromos offer to you.
The manufacturing of these simple-to-use products keep the prices at bay for mass distribution. This means that the cost of gifts and presents are at an all time low but they keep everybody happy, and that's probably even more important. Many statistics point out the very obvious – customers always tend to remember the name of the brand from mugs, or pens, or coasters, or lanyards, all of which belong to our vast array of promotional products.
Generating Brand Recognition
It's the ultimate in instant brand recognition, as well as the fact that almost all enterprises can't keep their brand known without this. The customers identify the logo of your company and there you have it. Your company's best bet is selling mugs with your logo branded on them. Everybody loves mugs! The thing is, mugs stay usually stay in the kitchen or the office. There are certain products that are very visible in the great outdoors. Umbrellas, clothing apparel, air fresheners, etc. This is where it gets interesting, as there are many ways to have your brand out there on sight. A fantastic way to gain exposure for your business.
Sure, Instagram ads, TV advertisements, billboards, etc., all of these methods of brand boosting seem to work and they are very expensive. But, on the psychological viewpoint, this doesn't cut it that much. It's probably more efficient to buy a lot of shirts or a truckload of pens, and just give it away at bars, schools, organizations, etc. And just see then what happens. These mere objects stay in the memory of people for a long time, and probably longer than any old billboard or Instagram advert ever will.
Shirts work like magic when you are looking for larger exposure. They are practically walking billboards. But, it depends on your logo if they want to decide to wear that shirt around town, so, keep that in mind.
Finally, always remember that promotional giveaways should work with low-cost promotional products like the ones we have in stock. High-quality, durable, long-lasting, and with exceptionally fine printing method, guaranteed to have your brand name, it's what every company needs. With your logo on these promotional items, a little slogan here, an image there, and this can be your literal business card and perhaps use these items as part of your promotional campaign. Ezypromos has your back.
Small Promotional Products