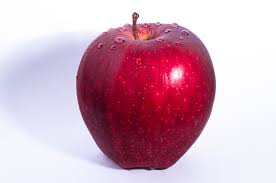 Why Branded Merchandise is so Important These days
It's impossible not to know when the next Star Wars movie is being released. In order to build anticipation, Disney makes sure to put their iconic Star Wars brand on numerous different items. Dole, the world's largest producer of vegetables and fruit, has recently started putting Star Wars-branded cauliflower, pineapples, bananas, lettuce, and other fruits and veggies.
Back in September of this year, Disney revealed that they would be receiving promotional help from six different major brands in anticipation for their newest Star Wars movie. These brands included Verizon, Vizio, General Mills, Royal Philips, Nissan, and Christian Louboutin. This promotional campaign featured everything from innovative programs to different promotional products.
Dole is, of course, now using the chance to capitalize on Disney's latest instalment of the Star Wars film franchise. Apart from putting the Star Wars brand on a number of different fruits and vegetables, Dole also introduced an app that allows customers to scan the packaging in order to gain access to exclusive recipes and other interesting content. Although this franchise definitely has a huge number of fans all across the globe, some people have said that this partnership is a bit too much. Fans have taken to social media to express their disappointment with these promotional products.
Bill Goldfield, Dole's director of corporate communications previously spoke about the partnership with Disney. He noted how even though there isn't really a connection between produce and Star Wars; they still wanted to create a partnership that would attract both kids and parents to healthy products in hopes of promoting a healthier lifestyle. "There's an opportunity with Star Wars to really help parents get their kids to eat better. We know that kids and parents always have this fight and it's nice for them to be on the same side for once," Goldfield noted.
Nevertheless, everyone that has a product that they want to promote could learn a few things about branding and product promotion from this franchise. The most important thing that you can take away from them is how their brand strategy is extremely understandable and simple. The key theme in all Star Wars movies is the fight between good and evil. The reason why this brand is so successful today is because they didn't over-complicate it.
Being recognized for the values your brand stands for is much more important than having a recognizable logo. You may think that getting a custom branding iron with a cute logo design and putting that logo on your products is what will lure your potential customers, but this often isn't the case. Although it's important to have a good logo, it's much better for a brand to be recognized for the values it stands for.
When you have a brand that is as big as Star Wars, you can basically put it on any product and it will sell like hot cakes. Apart from being on different fruits and vegetables, the Star Wars brand has also been featured on ice-cram packages, robot vacuums, makeup palettes, pens, shavers, and heels.
EzyPromos are a expert at providing unique products for your promotional events. Whether you are releasing a film, a new product or service we can help you think outside the square and produce a entirely unique product.