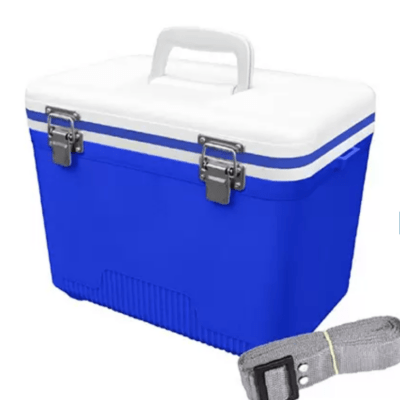 Are you looking for a unique way to promote your business or brand this summer? Look no further than custom branded esky coolers from EzyPromos. These coolers not only keep your refreshments cold, but they also serve as a portable billboard for your brand.
EzyPromos offers a wide range of esky coolers that can be custom branded with your logo or design. From small coolers that are perfect for individual use to larger models that can store food and drinks for a group of people, they have the perfect option for you. They also offer a variety of colours and styles to choose from, so you can find the perfect fit for your brand.
One of the benefits of custom branded esky coolers is the high level of exposure they provide for your brand. Whether you're using them at a corporate event, trade show, or as a promotional gift, they're sure to grab people's attention. And because they're portable, your brand will be seen by a wide range of people in different locations.
Another benefit of custom branded esky coolers is their durability and longevity. They're made with high-quality materials that are designed to withstand harsh outdoor conditions, so they'll last for years to come. This means your brand will continue to be seen and remembered long after the initial promotion or event.
EzyPromos makes it easy to create custom branded esky coolers that are tailored to your brand's unique style and messaging. Their team of experts can help you choose the perfect cooler and design, and their high-quality printing techniques ensure that your logo or design looks great and won't fade over time.
In conclusion, custom branded esky coolers from EzyPromos are a unique and effective way to promote your business or brand this summer. With their high level of exposure, durability, and customisation options, they're a promotional item that is sure to make an impact. Contact EzyPromos today to start creating your custom branded esky cooler.