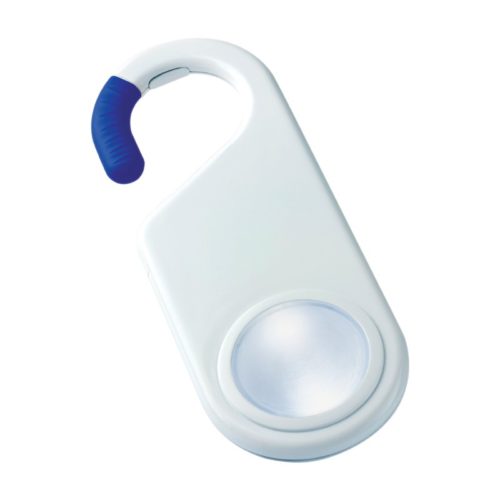 With the right lighting, emphasizing your humble abode with some more atmosphere and style comes easy. Ezypromos offers you a vast array of lighting apparel and lamps for your hobbies with high-quality and durability. Properly lighting your home lifts your enthusiasm and productivity and at the same time it relaxes and calms. Promotional homeware is always a good idea.
A basic rule of thumb should provide you with an idea that every room in your house should have a balanced contrast of lighting and lamps. Additionally, many designers agree that lighting is one of the more essential elements when atmosphere is in the question. It's undeniable. Many consider having a proper lighting in their homes, and once they figure that out, everything else falls into place.
Promotional Lighting
Ezypromos have a wide range of lighting and lamps as promotional products and for basic home improvement. Don't be tempted to throw extra cash away on very expensive lighting equipment and lamps, we have it all here. Be mindful that lighting and a well-lighted space can transform your homes into humble abodes, if done correctly.
It doesn't just brighten up corners, it's a very powerful element if you know what you are doing. As one of our more top notch lighting product, we present to you the Pelican Table Light.
The Ezypromos Pelican Table Light is a stylish, minimalistic, LED table light with an adjustable head, most suitable for hobbies and work stations. There are three different brightness levels you can adjust. It's USB charged with a cable included. It's also compatible with an AC Adaptor. Contact us for compatibility and recommendation.
Additionally, the folding table lamp comes with a clock, and the pure white light serves as a very versatile reading lamp and enhances concentration. The white light also relieves headaches and won't strain your eyes.
It's the ultimate lamp for work stations and hobbies while you work. The standard stable system makes sure it doesn't slide off. It comes with pad printing, so you can always print the logo of your business on the lamp, or the brand of your company with little to no effort. Just send us a picture and we will print it!
Door Lights
Lighting is very important when it enhances the atmosphere in the living room and in the center of the room. Downlighting is also very important for sparking up the walls and curtains. But, there's also the need for a bedroom light. This is where the Ezypromos Goodnight Door Light comes in.
The Ezypromos Goodnight Door Light is a fantastic night light. The Good Night Light is especially designed with a handle for better accessibility and handling. You can put it anywhere and the utility options are endless with this feature. You can achieve soft fit and valance lighting, and the lighting depend the layout of the bedroom. The possibilities are endless for extra ambience it almost serves as an electric candle.
For those of you who like to keep a very hefty and handy night light, this product is for you.
It comes in pad printed branding and a PSL Gift Box packaging, so it will serve as a fantastic gift for your colleagues and friends. The Good Night Light has 2 LED Lights for aesthetic and utility purposes. It's available in colors: Blue, Green, Grey, Orange, and White. Branding options are also available.
Light Bulb Pushlight
Last but not least is the Ezypromos Light Bulb Pushlight. Available in White, Green, and Blue light, along with a pad printed branding and laser engraving which makes sure your company logo is visible and perfectly imprinted on the product. It can be a fantastic gift for your friends which comes in the PSL Design Box.
The LED Push Light comes with a very handy automatic off timer (60 second span) for a decent energy saving mode. The Battery 3 x AAA is included, along with a one year manufacturing guarantee.
All in all, a lovely gift for anyone, these products are one of the more sought-after products which make a big difference in your home. The goal is to create contrast in your living room, kitchen, bedroom, and study.