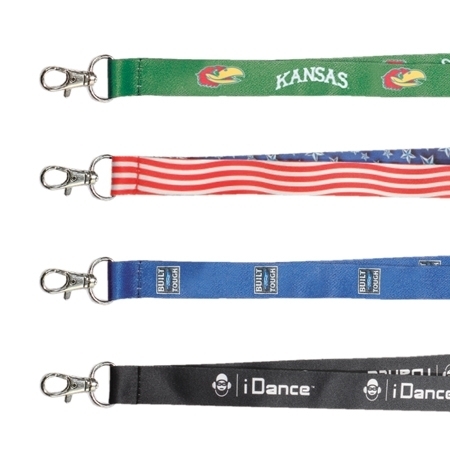 Sometime where people think custom made products they get scared. The think how in gods name am I going to make something customised to my requirement. It is a very daunting task and for good reason. If you don't understand the processes for something then it is not always easy to figure out how you are going to achieve it. It is like building a house. You know what a house looks like. You have an inkling of the types of trades people required to get the job done but how knows where to start. That is why you call an architect or a builder. With printed lanyards you call a promotional company. For good printed lanyards you call Ezy Promos.
So yes if you have to arrange printing lanyards yourself it might be a difficult task to do. However, if you engage a professional it is not that difficult at all. There are a few things you will have to arrange by yourself if you want to save a bit of money.
A good logo file
One of the main things you will have to arrange before ordering printed lanyards is a good file of your logo. Generally you will need to provide a file in eps or Ai format. It will have to be high-resolution if you want it to come out looking good. Usually your graphic designer or the agency that designed your logo will be able to supply this to you Once you have this file you are on your way. If you don't have a file of your logo you can always get it redrawn. Someone like Ezy Promos can arrange this for you although it might cost you a small fee. Indeed Ezy Promos has in-house designers that are working on multiple projects at a time so they most certainly have the capacity and know-how to redraw your logo. You might even take the opportunity to resign your logo if it is old or outdated.
Pick your lanyard
The other thing is you have to pick what kind of lanyard you want before you start the process. Lanyards come in different materials so you have a choice depending on your requirement. The type of materials include:
Polyester
Nylon
PET
Bamboo
Leather
PVC
Satin
All of there material are great so it is really up to you to choose what you want. If you are looking for something inexpensive you might pick polyester. If it is something durable you want maybe go for the nylon or even leather. For eco credentials you can go with PET, bamboo or some other environmentally friendly material. Lastly you have satin if you want a nicer feel or are looking at doing a sublimation logo print.
So the moral or the story is that printed lanyards are not that difficult a thing to do. All you need is a good promotional company such as Ezy Promos to guide you through the process and then deliver the product that you ordered. It is as simple as that. So what are you waiting for? Order your printed lanyards today or even tomorrow.
Printed Lanyards