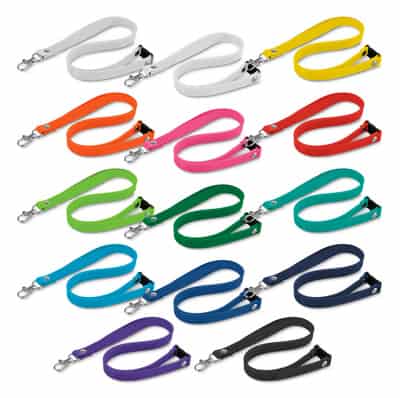 Printed Lanyards
Marketers are always looking at ways to promote their businesses. It is alway a good idea to keep your brand at the forefront of your customers minds. This is especially true if you want to keep ahead of your competition. One thing is definitely true about marketing, if you're not promoting your business then you can bet that your competition is promoting theirs. So anything that you can do to improve your brand identity you should be doing. That includes using promotional products as a way to promote your brand. The more you use the better. It is of course a good idea to be budget conscious. Look no further that printed lanyards.
In this time of crisis it is important to be extra thrifty when allocating your marketing budget. That is why printed lanyards are such a great option. Printed lanyards are probably the most price effective promotional product there is available. Sure you have other things like promotional pens, but there is nothing cheaper than printed lanyards when it comes to promotional products. No matter what kind of lanyard you chose, or the printing method, chances are you will not break the bank. Not only are they cheap but they are small and easy to store. If you want to mail them out then that is ok also because they can fit in a standard envelope.
Types of Printed Lanyards
The great thing about lanyards is that there are a few different options available. So no matter what your application you are sure to find what you need. The wide range of printed lanyards include:
Polyester Lanyards – Easy to print and inexpensive.
Nylon Lanyards – Durable and long lasting.
Sublimation Lanyards – For multi colour logos.
Leather Lanyards – For a premium feel.
PVC Lanyards – If you like that look.
Short Lanyards – For keys, bottle openers and convenience.
The other thing is you have different branding option depending on your needs. These include:
Screen Print – For logos up to 4 colour.
Sublimation Print – For Multicolour logos.
Emboss – For durability (leather and PVC lanyards only).
So when you are looking for your next promotional product you really can't look past a printed lanyards. I mean really from a marketers perspective it is a "wow" products that fits the budget, is easy to ship, is cheap to store and everybody needs them.