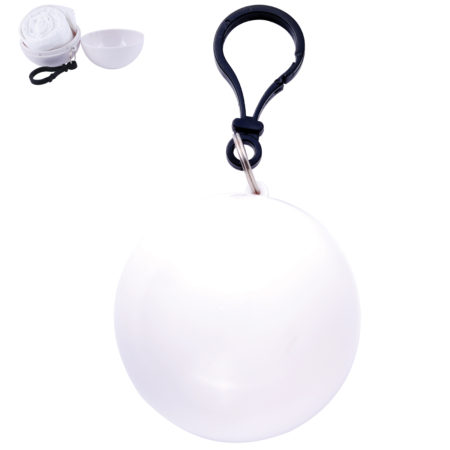 EzyPromos has a range of ponchos suitable for any sporting organisation or community group. These affordable promotional options are a great branding opportunity and with a well designed logo, you can help your organisation stand out.
If you're looking for a product your supporters can purchase and then keep, leaving in the car glove box, sporting bag or camping kit, the Reusable Poncho in Zipper Pouch or Reusable Poncho in Poly Bag are a great choice. Both of these options come in a "one size fits most adults" sizing which means you can cover a large amount of your market. The zipper pouch option comes with a 4 colour print label as standard on the pouch while the poly bag option comes with a 4 colour print insert as standard. Both promotional ponchos are available in clear or yellow, are lightweight and come with a drawstring hood.
Planning a community event where you'll be providing free bags of items to attendees? The Disposable Poncho in Round Case is a great addition. Even if your attendees don't used them on the day, they are great for leaving in the car or picnic set for those days when it starts to rain out of nowhere. These ponchos come in a plastic ball with a carabiner attachment which means they are good to clip onto keys or belt loops when going for a hike or going out fishing.
You can order your branded ponchos online today, or if you prefer to have a chat with someone about your options, call EzyPromos or send is an email.