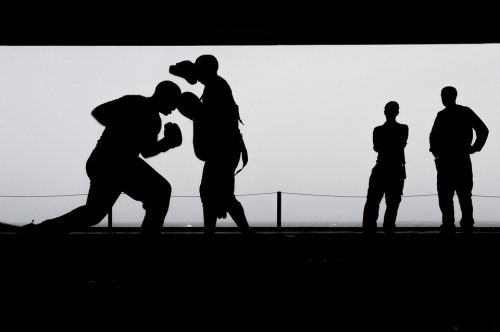 Ezy Promos, one of the top promotional agencies in Australia, is delighted to announce they are now active the UK market. Ezy Promos has seen a great deal of success working with customers throughout Asia and the East Pacific. Now, they are proud to bring their services to the shores of the UK and help British businesses take their promotional campaign to the next level.
Ezy Promos provide the manufacturing of premium products for marketing purposes that can be distributed across the UK as well as internationally. Using a solid network, Ezy Promos can help British companies take the market by storm with exciting promotions, guaranteed to capture attention.
The business has a wealth of expertise and experience in creating, designing and launching promotional merchandise campaigns. They are able to assist businesses with the creation, design, and production, ensuring that the merchandise reaches the highest quality level. Ezy Promos can create and produce a wide range of products for promotion purposes for UK businesses including executive gifts, head-ware, tech devices and writing instruments. With bespoke merchandising such as this, UK businesses will be able to run a bold and beautiful promotional campaign.
Over the past ten years, Ezy Promos has provided their services to some of the largest corporates in Australia. Their past clients include BHP Billiton, Google, Toyota, Microsoft, IBM, Mitsubishi and ANZ Bank. Their services are now available a fantastic extension of the marketing divisions for companies across the UK.
With staff China and strong networks across the rest of the UK and the world, Ezy Promos is perfectly positioned to provide promotional merchandise wherever and whenever a business needs it. Their network of sources allows them to deliver an efficient service and keep turnaround times for product orders rapid.
Ezy Promos are experienced product manufacturers and have been providing their product to businesses in Australia for years. They are completely dedicated to ensuring that their customers get a quality service and promotional products that will add to a memorable marketing campaign. With a staff that has over thirty years experience, Ezy Promos is ready to help UK businesses with sourcing, designing and creating their merchandise campaigns.
Due to their large network of operations, Ezy Promo is able to cover every area of a promotional merchandise campaign. With staff based in China and a strong sourcing background, Ezy Promos is always able to provide supplies and fulfill orders. Their years of experience on the market also allows them to conceptualise and design products that are certain to make a promotional campaign stand out on the market.