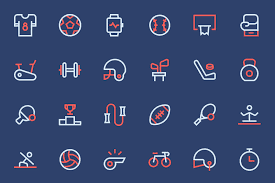 I like to watch sports. Well to rephrase that I like to bet on sports but not really watch them. I do watch the UFC occasionally, but only if it is a fighter that I like. The same can be said for boxing. With soccer I only ever watch the World Cup, and only if Croatia, Brazil or Germany are playing. With betting I never really used to do it but I won a couple of time betting on the UFC and now the have the World Cup qualifiers which I usually only bet around $10 on a multi. Sometimes I am successful but other times I am not. One thing that I did notice watching these events is the amount of merchandise that gets handed out at these events. That's where custom t-shirts come in.
Custom Printed T-Shirts
One of the most popular pieces if merchandising on offer is custom printed t-shirts. The amount of custom t-shirts on offer is truly mind boggling. I am not even talking about the one that the teams hand out. These ones presumably are bought by the fans and spectators. I am talking about the one handed out for free by corporations. You see an event like the Word Cup is a great place for companies to expand the reach of their brands. The are millions of people watching on television not to mention all the spectators at the actual game.
Handing out custom t-shirts has been a popular marketing ploy by companies for ages now. Ever since mass sporting events began companies have been using these events to market their brands. They literally spend billions of dollars on marketing and advertising at these events which is what makes them so valuable to the organisations that run them. Marketers are literally desperate to get their brands associated with these events. Sometime they pay to sponsor the events and sometimes they use gorilla marketing tactics. When they do you can bet that they will use custom t-shirts as part of their strategy. With custom printed t-shirts you can be sure that the people will be wearing the t-shirts for long after the events have finished.