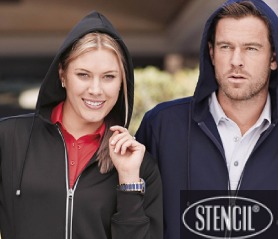 Corporate Clothing
Wearing corporate clothing is a must for a company as uniforms are a great way to build consumer awareness. Moreover, it can enhance the image of employees and strengthens their bond to the company. Some studies showed customers are more inclined to do business with employees who wear uniforms and not those who do not. Corporate clothing also acts as free advertising. Employees wearing a company apparel help spread the brands reach. With a simple company uniform, brand marketing can grow.
Business Shirts
Business shirts are corporate clothing that is usually worn by office personnel and professionals working for the company. There are different qualities of business shirts; standard, mid-range, and premium. Standard qualities are good quality ones at reasonable prices. These types are thinner in fabric and the designs are the usual ones. Moreover, mid-range qualities are the upgraded ones both in quality and in fabric. Companies can choose from the updated cuts and fabrics. While premium qualities are the high-quality ones. They are durable and long-lasting.
Corporate Jackets
Corporate jackets is the perfect addition to any uniform especially during the colder months. Jackets provide the marketing and exposure that your company needs. Generally jackets are branded via screen print or embroidery. Good quality and design of jackets can make your company stand out. A good and sleek jacket can catch people's attention, as well as the cool ones with hoodies. There are lot of options available which are sure to suit your needs.
Corporate Polo Shirts
Corporate polo shirts are the most popular corporate apparel item. They are comfortable and easy to maintain. The sizes range from small up to XXXL. Polos can be worn in a variety of environments and are suitable for both retail and office settings. They are comfortable to wear, easy to carry, and can smarten up employees. Most employees wearing these polos are from of uniform which again makes them easily identifiable.
Corporate clothing is one of the best marketing tools to establish your brand and spread brand awareness. A simple jacket or polo shirt with your company logo printed or embroidered on it will give a long-lasting exposure to your business. You are advertising freely every time your employees walk around, doing field jobs, or even when you give them as corporate gifts.
At Ezy Promos, we're dedicated to providing our customers with a range of clothing options. If you require any assistance please don't hesitate to contact us. We are always happy to lend a helping hand.