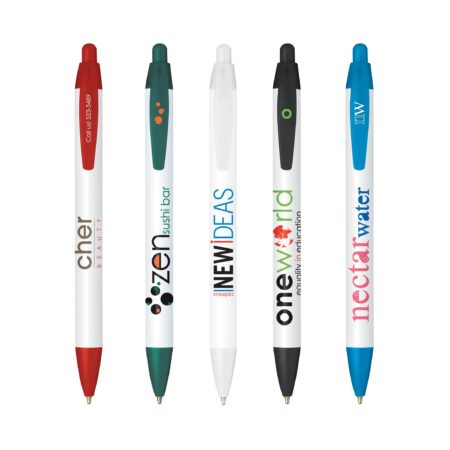 Why would you buy BIC pens for your promotion?
When you think about it one of the most popular promotional products is still the custom pen. Even in this age of smart phones and tablet computers the average person still need a pen both at home and at work. Company give away promotional pens and other writing instruments because they are tried and tested and give their brand some very good exposure. Who amongst us hasn't received a branded pen at some time in their life. Most probably have some as part of their pen collection.
That is why it is important to find a pen that will last when choosing a promotional pen. It is for this reason that we love to recommend BIC pens when pitching promotional products to our customers. Whilst their are lots of good pens to choose from and some promotional pens are might be more affordable than BIC pens they might not hold to same brand recognition. Here are some reasons you can consider when buying a promotional pen:
Reliable Quality – BIC pens are reliable and of good quality. You can trust every BIC pen you purchase to perform as you expect it too. Some BIC pens are known to write more than 1.2 miles without problems. Indeed BIC carried out 7,250km of tests on their pens annually.
Budget – Despite their quality they are still amongst the most affordable pens on the mark. They produce over 31 million pens daily which gives them economies of scale. The price of some of these pens is low so you'll easily find something that fits into your budget.
Reputation – BIC is a well-known company that provides good products. Since their inception in France in the 1950's the brand has been known  for their quality. Giving someone a BIC pen improve you brand recognition and help your customers remember your own brand.
Variety – There is a great variety of pens available to choose from. They come in many different forms, colours, and styles. There are so many options to chose from you will definitely find something to fit your needs.
Customisabilty – The pens can be custom printed with your company logo. As such they are a great promotional products to incorporate with your trade fairs and special events. BIC use the latest printing technologies to ensure your branding is clear and visible. BIC prints all of its pens in-house to ensure the best quality.
So if you are looking at adding a great item to your next promotional campaign then look no further then a promotional pen.