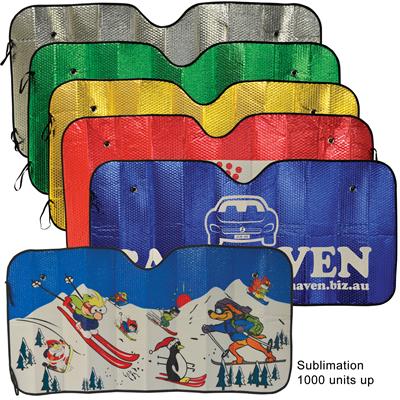 For business branding, using promotional car accessories as a marketing tool can be highly effective in boosting brand awareness. Many people spend hours and days in their cars when going to work, visiting friends or grocery shopping. Not to mention road trips and holiday trips. This means, the car holds great potential in promoting a business through car accessories.
If you own a car, you will need to have some type of accessories to make you more comfortable and help take care of your vehicle.
Car accessories play an important job in improving the appearance of your vehicle. In addition, these add-ons are imperative in increasing the capacity and also help in the long-distance support of a vehicle. Each vehicle car accessory has a unique and significant task to perform.
5 Reasons To Use Promotional Car Accessories
Promotional Car Accessories Make Your Car Look Good
Aesthetics play an important role on a car's desirability. Promotional car accessories help in boosting the aesthetics of a vehicle. You need car accessories to beautify your car and elevate its value in the future. The accessories may include car flags, signs and number plates, car spinner, head light lashes, etc.
You Can Use Them In Emergency Situations
Every vehicle should have emergency tools especially in every travel journey. It is always good to keep important items in your car in case you will need them during an emergency situation. Promotional car accessories can be your best friend in emergencies. This one includes specific items like first aid kit, chargers, navigation unit, flashlight, fire extinguisher and reflective vest.
They Offer Quality At The Low Price
When you buy promotional car accessories from a reputed website, you can find quality ones at the low price. This means, you are directly purchasing the items from suppliers. Thus, you don't have to face any issue related to quality, service and cost.
They Are Very Practical
Our cars act more as extensions of our home. Promotional car accessories are practical and useful products you'll want in your car. Through these items, you can increase utility, comfort and convenience.
There are accessories that can keep a car clean, protected and well-maintained and there are a few others that help in improving its performance. The basic ones include sun shades, tyre gauges, belt cover, phone holder, air fresheners, sear covers, etc.
Boost Brand Awareness
The trend of consumers caring for their vehicles isn't expected to slow anytime soon. For this reason, many companies capitalize on the current growth to increase brand awareness and get in front of the customers.
Promotional car accessories are one of the effective advertising products to reach your target audience. These items can typically be found in every vehicle and they can carry your brand wherever it goes.
A home needs furniture and a car needs accessories. Investing into promotional car accessories for both personal and business purposes is definitely a must. Every car accessory holds its own set of uses, be it for brand promotion or general use.